Understanding complex health conditions like diabetes can be a challenge for adults and children. When it comes to explaining diabetes to brothers and sisters, parents or guardians are faced with the task of simplifying a multifaceted condition to make it relatable to younger minds. In many cases, this is easier said than done and can end up causing more confusion than good.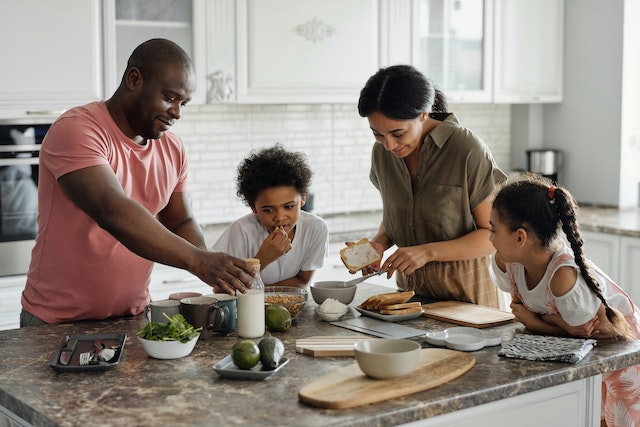 To help them grasp the concept, you'll need a lot of preparation and imagination. Even though it's a complex idea, we can help our little ones get it with patience and understanding. Plus, you have us to assist, so here are seven tips for explaining diabetes to brothers and sisters.
#1 Start With The Basics
Begin by explaining what diabetes is, focusing on the body's inability to use sugar for energy due to problems with insulin. Depending on the child's age, you can use analogies like comparing the body's need for insulin to a car's need for fuel. Explain that in diabetes, the body either doesn't make enough insulin or doesn't use it properly, causing sugar to build up in the blood.
Discuss the two main types of diabetes, Type 1 and Type 2, and how they differ. Be patient and break down the information into smaller pieces, allowing the child to absorb the details. Remember to use age-appropriate language and provide ample time for questions, as laying a strong foundation will pave the way for further understanding.
#2 Use Visual Aids
Children often engage more effectively with visual and tangible materials. Consider using pictures, charts, or toys to demonstrate how the body should use sugar for energy and what happens when diabetes interferes. Take some time to research and find diverse and inclusive books for your kids, as they can only help them further grasp this potentially complicated concept.
You can also create a story with their favorite characters, showing the journey of sugar from food to energy. You can even involve them in drawing or crafting a model of how insulin works. This hands-on approach encourages active participation, making the abstract concept of diabetes tangible and real. The use of visual aids not only makes learning fun but also helps retain the information by connecting it to something they enjoy.
#3 Talk About Treatment
Explaining the treatment process for diabetes can reduce fears and misconceptions. Discuss the daily routines someone with diabetes might follow, like checking blood sugar levels or taking insulin. Explain different treatment options like injections, pumps, or medications and how they properly help the body use sugar. Describe how diet and lifestyle changes are essential in managing the condition. 
Use analogies like programming a computer or setting a schedule to help them understand the regularity and importance of the treatment. Reiterate that people with diabetes can live normal lives with proper care, turning what may seem like a frightening subject into something manageable and routine.
#4 Encourage Questions
A child's curiosity is a powerful tool for learning. Encourage them to ask questions and answer as clearly and honestly as possible. If you encounter questions, you can't answer, use them as an opportunity to learn together. Look up information, watch videos, or consult a medical professional.
Show that it's okay not to know everything and that seeking knowledge is part of the process. By fostering a question-friendly environment, you allow them to express their concerns and confusions, helping you tailor the information to their needs and interests. This interactive approach builds trust and makes learning more dynamic and engaging.
#5 Integrate Physical Activity
In the context of diabetes, understanding the importance of physical activity for the little ones can be a valuable lesson. Explain how a healthy lifestyle, including exercise, plays a significant role in managing diabetes. Address questions like at what age should kids start exercising and relate it to their daily life. You might explain that exercise is like helping the body's car run more efficiently, and it's essential to start good habits early.
Share stories about people with diabetes who actively engage in sports or other physical activities, highlighting that diabetes doesn't have to be a barrier. Encourage them to think about their favorite physical activities and how they contribute to overall well-being. This conversation fosters a broader understanding of health and the importance of physical fitness in everyone's life, not just those with diabetes.
#6 Foster Empathy
Teaching empathy is essential to helping siblings understand the emotional impact of diabetes. Share personal stories or examples highlighting the daily challenges and successes of living with diabetes. Explain how diabetes might affect a person's feelings, school, work, and relationships, helping them see it personally.
Also, encourage them to put themselves in the shoes of someone with diabetes, asking how they might feel or act. Offer activities or role-playing exercises to help them connect emotionally with the topic. This approach helps transform a clinical explanation into a heartfelt conversation, building compassion and understanding that extends beyond mere facts.
#7 Repeat and Reinforce
Reinforcing the information about diabetes ensures that the message sticks and that the siblings become more aware and supportive. Use real-life examples to bring up the subject in daily routines or observations. Provide continuous encouragement and recognition for their efforts to understand and empathize with the condition. Offer books, videos, or online resources they can explore at their own pace. That can help you encourage a love for reading in kids with diabetes.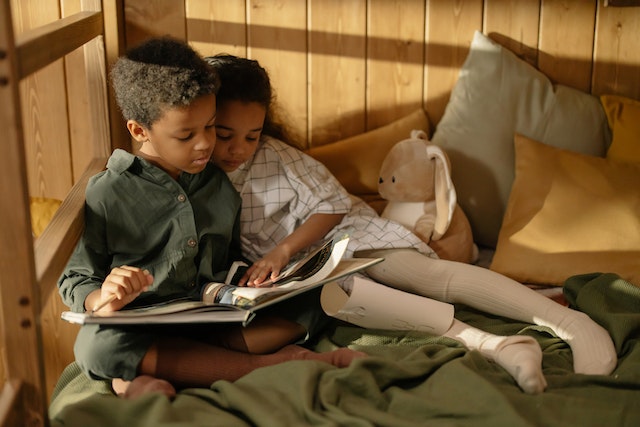 Also, create games or quizzes to make repetition fun and engaging. Consider involving them in activities related to diabetes awareness or support groups, further integrating the knowledge into their lives. Consistency is key, and by regularly revisiting the subject, you ensure that they not only remember the facts but also internalize the values and empathy associated with understanding diabetes.
Conclusion on Explaining Diabetes to Brothers and Sisters
Helping siblings understand diabetes doesn't have to be a daunting task. With empathy, creativity, and patience, explaining diabetes to brothers and sisters becomes an opportunity to grow closer as a family. So take a deep breath, arm yourself with patience, and prepare for this life-changing conversation with your kids.