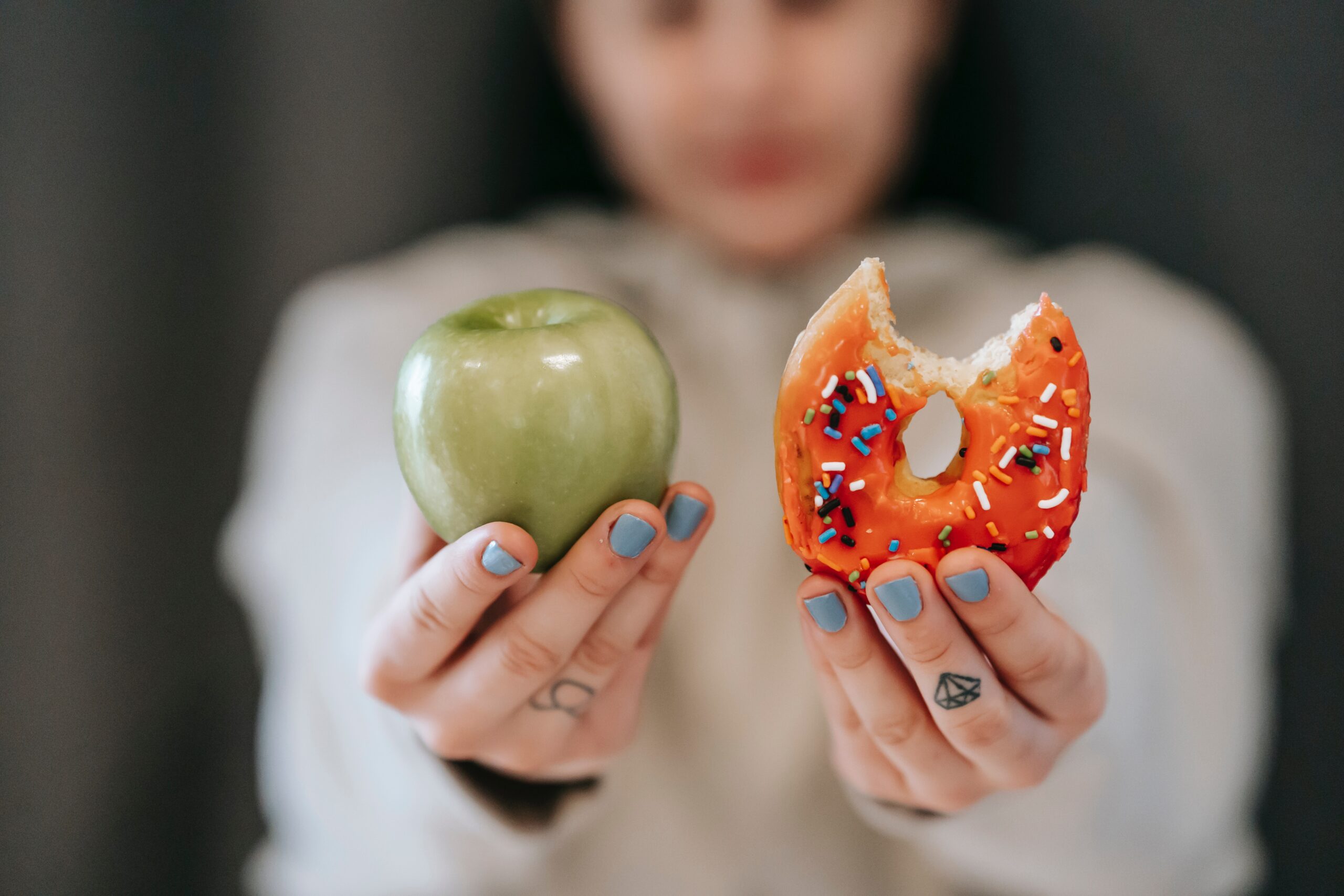 By Jassica Mendez

Sugar is everywhere. In stores, our houses, and, apparently, our heads. The human brain
functions mainly on glucose, and it likes to demand it now and then, even if it doesn't need it.
You've fantasized about a stuffed, creamy chocolate donut in an unreasonable hour? Don't
worry; we've all been there. Let's go over some healthy alternatives to help you curb sugar
cravings.
Ginger Is Your New Best Friend

If you've ever taken a ginger shot when you had a craving, you know what we're talking about.
Ginger is one of the most powerful yet underestimated ingredients we have the honor to have.
What could possibly an ugly little piece of white roots do? Well, everything! It has amazing
active components that:
Stimulate Thermogenesis
Reduce Cholesterol
Regulate Insulin Secretion (and glucose levels as a result)
Stimulate The Sympathetic Autonomic System
Increase Focus (as a result of a previously listed effect)
Help With Detoxing
Why Is It So Magical?

Our friendly neighboring ginger can help you in more ways than one. As for sugar cravings, we
recommend that you use them to curb cravings you feel in the morning or during the day. Those
cravings are mostly present because your brain feels like it needs more fuel to burn for the daily
tasks, or you're stressed out. Whatever the reason behind it, a ginger shot or adding ginger to
your smoothie can make it all go away by regulating insulin and glucose levels.

Also, it will improve your focus, so it's not a bad idea to make it your regular morning drink. But
wait – there's more! The stimulation of thermogenesis and sympathetic regulation of the
cardiovascular system can be extremely helpful in any weight loss program, so you might use it
for that too. Also, drinking ginger juice in the morning can be an excellent substitute for sugary
drinks and help you decrease the risk of getting diabetes. If we had to pick one thing from this
list, ginger would definitely be our top pick.
Dark Chocolate Is Best


Many people mention eating chocolate when asked what they eat to satisfy their sweet tooth.
However, if you really must have chocolate, you may satisfy your appetite while still making
healthy food choices by selecting dark chocolate.
Any chocolate with a cocoa content of 70% or above is considered dark chocolate. It also has
polyphenols, which are beneficial plant components. There is preliminary evidence that these
polyphenols' antioxidant and anti-inflammatory properties may assist boost cardiovascular health
indicators. Dark chocolate may satisfy a sweet tooth, but like milk chocolate, it's also high in calories and fat, so moderation is key. You can set a great example for your kids and show them how to replace sugary milk chocolate treats with a darker and healthier solution on time.
Calm Your Nerves

Dark chocolate is also known to increase levels of serotonin when consumed. It can improve
your mood and help you relax in stressful times. This is the main reason why experts
at heavenlymove.com advise their clients to take a bit of dark chocolate to curb their cravings
during stressful moves. You can, of course, apply this knowledge to your personal use in any
way you like. 
Chia Seeds Are Next In Line

Seeds from the chia plant, rich in omega-3 fatty acids, soluble fiber, and other beneficial plant
elements, are nutritious. To be exact, soluble fiber makes up around 40% of chia seeds. This
fiber can quickly absorb water, expanding to a jelly-like consistency in the digestive tract. This
may help you feel fuller for longer and reduce your sugar urges. Since chia seeds are so
adaptable, you may use this recipe for chia pudding or come up with your sweet treat using chia
seeds. If your child has diabetes, you can use chia to make delicious snacks they can fully enjoy.

Schedule A Date With Dates

In today's article, we won't be talking about romance and relationships but about something
rather delicious and healthy. Dates are an excellent source of fiber, potassium, iron, and
beneficial plant components, even after drying. A handful of dates is a healthier alternative to
soda or sweets when you're craving something sweet.

Consider mixing nuts like almonds if you want a sweet and crunchy snack. But remember that
dates are still quite sweet, so eat just a handful at a time.
What About Prunes?

Next in line with our healthy alternatives are dried plums (called prunes among their friends). They're
highly delicious and nutritious, much like dates. They're a better choice than sweets when you're
craving something sweet.

And that's not the only thing these can help you with! Constipation may be alleviated because of
their high level of fiber and containing natural sorbitol. Sorbitol, a sugar alcohol found in nature,
has a pleasant flavor, and your body absorbs it slowly. That's why it is used on its own as a
sweetener too. You can use sorbitol to sweeten your homemade cookies without glucose, and
they'll still turn out great!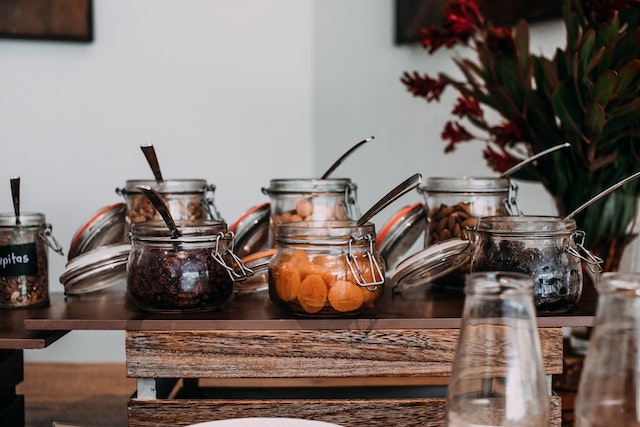 Final Thoughts

We shared our top picks with you, but there are many more healthy alternatives to help you curb
sugar cravings! Among others, you can consider yogurt, berries, and legumes. Another critical
thing to note is – to make sure to check the labels and ingredients on everything you buy. Sugar
may be hiding in unexpected places. You might think you're not taking it when there is quite a
lot. The more you take it, the more you'll crave it. So, try these healthy alternatives and lead your
life in a healthier direction, not ruled by sugar addiction. We root for you!