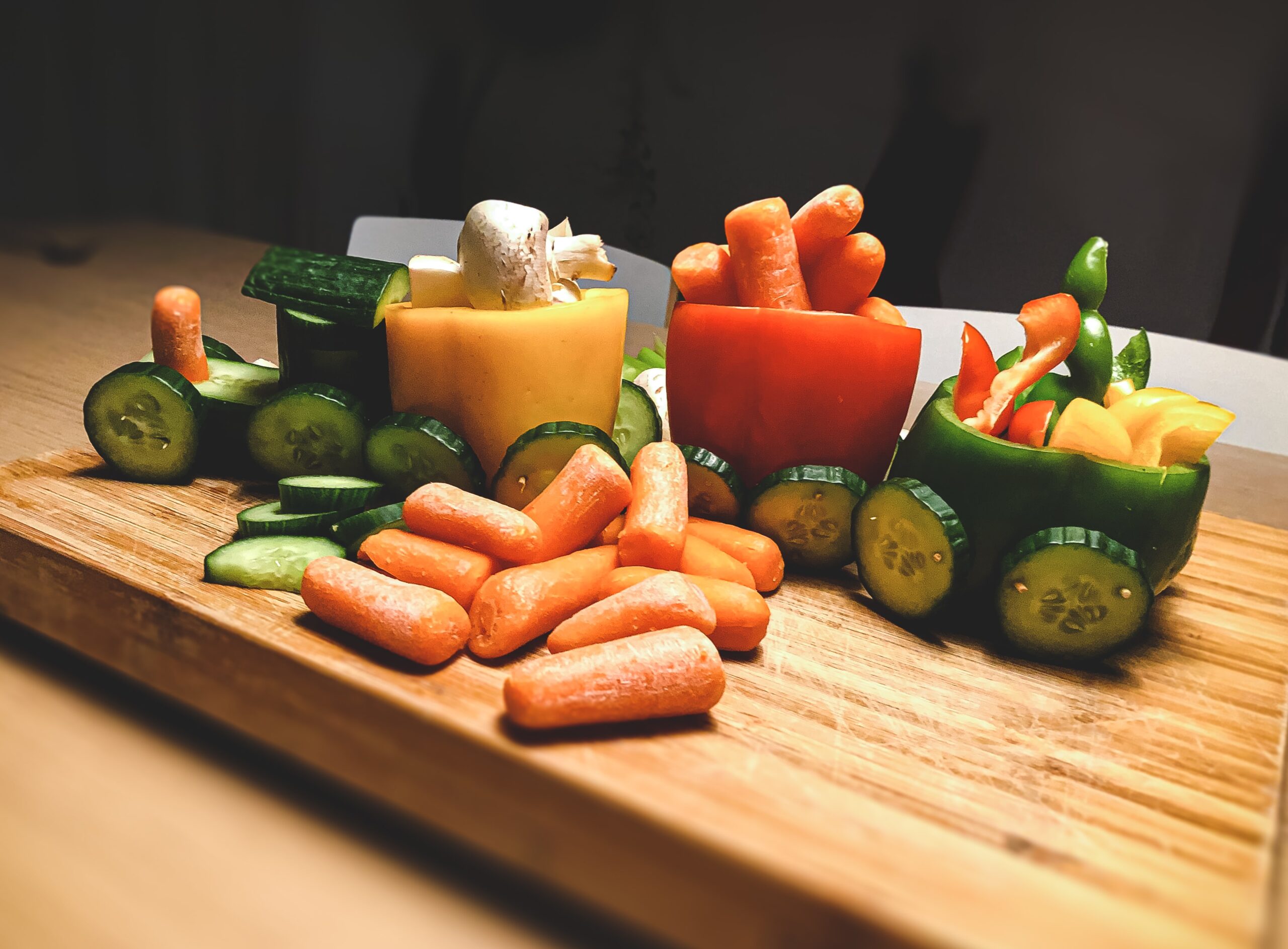 Controlling diabetes is impossible without a good meal plan. Since the main issue of this illness is the inability to transfer fuel into energy, you need to find ways to provide enough fuel to keep your organism going and keep sugar levels as normal as possible. In such cases, portion control is crucial for optimum functioning and preventing hyperglycemia. Ideally, kids with diabetes should have three meals a day, with 2-3 snacks in between. Keeping the meals moderate and adding small snacks every couple of hours will help you get it under control. Having 10 -15 grams of carbohydrates, healthy fats, and proteins can help you achieve that goal. Luckily, there are many snack ideas for kids with diabetes that will make their strict dietary regimen fun and tasty!
The healthiest snacks for diabetes are the simplest ones
The main purpose of any snack is to be able to consume it on the go. In addition, it needs to provide a necessary kick start to your system between main meals and get sugar levels under control. You don't need to spend hours preparing them in the kitchen or worry about serving them hot and cold. However, you need to make sure the snacks have quality ingredients with a low glycemic index and some protein value. Naturally, they need to be low in sugar and, if possible, have some healthy fats. The best type of snack is a combination of:
Vegetables: lettuce, spinach, eggplant, green beans, broccoli, cauliflower, snow peas, etc.
Fruits: cherry, plum, peach, pear, kiwi, orange, grapefruit, apples, and most berries.
Lean meats: lamb, veal, pork, poultry without the skin, fish, or most processed meats with less than a gram of fat per ounce.
Nuts: peanuts, walnuts, pistachios, almonds, cashews.
Yogurts and cheeses: Greek yogurt, Icelandic yogurt, non-salty cheese in mindful portions.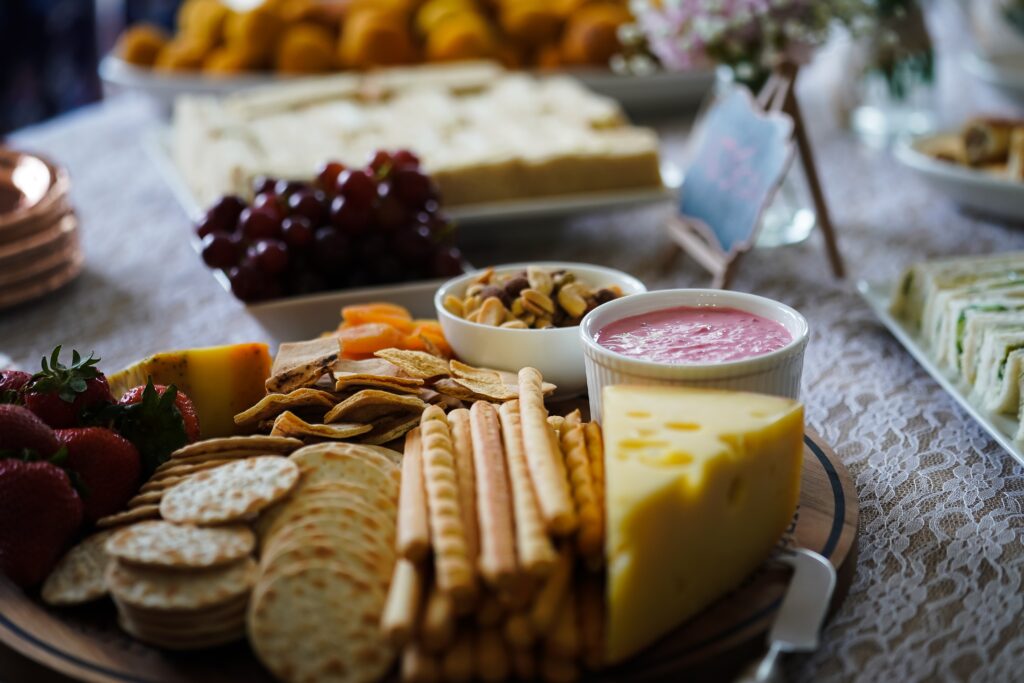 How to make healthy snacks fun?
Remember when you were a kid, and your parents made you eat healthy vegetables? It wasn't much fun, was it? Your children probably share the same opinion. Therefore, you'll need to get creative in motivating them to eat the right kinds of snacks. Some of the things you can do are:
Dip the fruit bits in dark chocolate – every kid loves chocolate, even if it has low sugar content.
Be creative with the vegetable mix – arranging them in a fun way or making the food colorful might be appealing to your kid.
Make perfect bites – combine different healthy snacks in tiny arrangements.
Ask your kids about their favorite ingredients – mix them up with less preferred eats to achieve a good balance and make it easy on your kid.
Another great way to interest your kid in snacks is to prepare them together! Every child loves projects, and their mind is bursting with creativity and smart ideas. Thus, give your little one a chance to prepare the food independently. All you need to do is observe or equally participate, providing occasional guidance when mixing ingredients. This is an excellent way of helping kids engage with food. In addition, learning how to make simple snacks and meals will teach them independence early.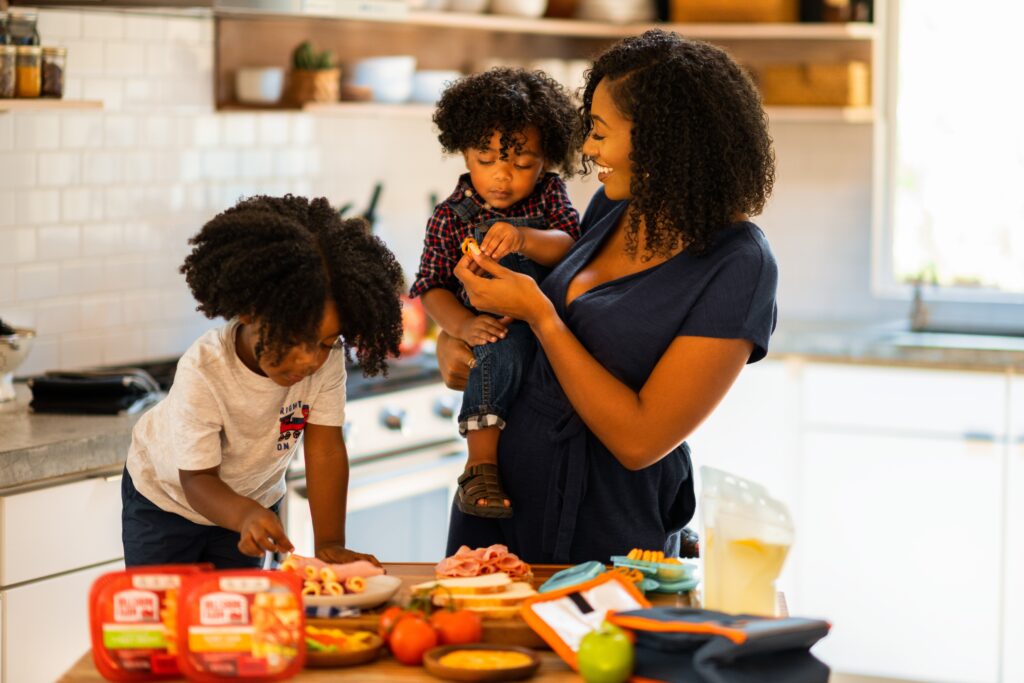 Avoid forcing them to eat food they dislike
Stress is the main trigger for diabetes in kids. Being exposed to traumatic events or changes in the environment, like relocation to another home, can significantly impact your child's health, triggering or causing diabetes. Thus, you need to help them adapt after the move and give them time to process all the changes. It might be challenging to inspire your child to eat fully healthy food at first, but today there are many tasty diabetes-friendly products that your kids will love.
Some of the favorite snack ideas for kids with diabetes
Yogurt with berries and nuts
One of the quickest and most delicious mixes there is. Simply mix an Icelandic or Greek yogurt with a handful of blueberries, raspberries, strawberries, or any type of berries your kid prefers. Add some chopped nuts, stir it up, and you'll have the perfect healthy snack that you can also use instead of breakfast or a dessert.
The combination of active probiotic cultures from yogurt and proteins from berries and nuts will be great for your kid's digestion. Moreover, it will provide enough energy to keep the right glucose levels in the system.
Chia seed pudding
Chia seeds do wonders for the metabolism because they are rich in omega 3 fatty acids, magnesium, and fibers. If used often, they can also serve as a powerful antioxidant. That being said, introducing chia seeds into your kid's diet will bring many benefits.
Mix half a cup of chia seeds, 1/3 of a cup of cocoa powder, and a pinch of sea salt. Afterward, add one and a half cups of almond milk and stir it well until all the ingredients are blended. Leave it in the fridge for a few hours, or preferably overnight.
Homemade protein bars
Making your energy-rich sweets is very easy! And all you need is some chopped peanuts, half a cup of coconut flour, 1/4 of a low-carb vanilla protein powder, a teaspoon of Stevia, a cup of natural peanut butter, and 1/4 cup of sugar-free syrup. First, merge peanut butter with syrup and heat it for 2 minutes in the microwave, mixing until it evenly blends. After, add the dry ingredients – coconut flour, Stevia, and protein.
If the dough becomes too thick, add more syrup. However, if the mix is too wet, fix it with more coconut flour. When you achieve an optimum blend, press the batter onto the pan. Lastly, sprinkle it with chopped peanuts, and refrigerate for a couple of hours before serving.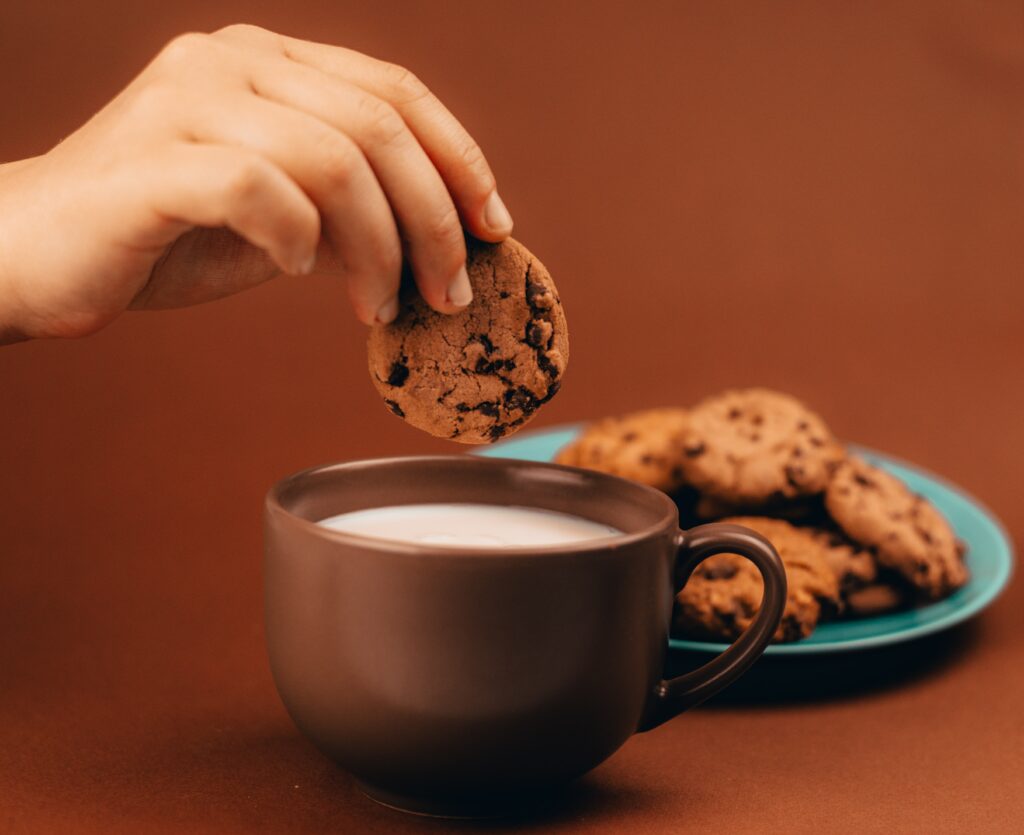 Naturally, if you prefer trying out some old-school sugar-free cookie recipes instead, you certainly won't disappoint your kid.
Conclusion
These snack ideas for kids with diabetes can help you control the illness and make it easier for your kids. However, even though the dietary regime is consistent for diabetes, not everyone will have the same benefits. To be safe, consider your dietitian's recommendation and approval of certain ingredients because there is more than one factor to consider when finding out what works best.