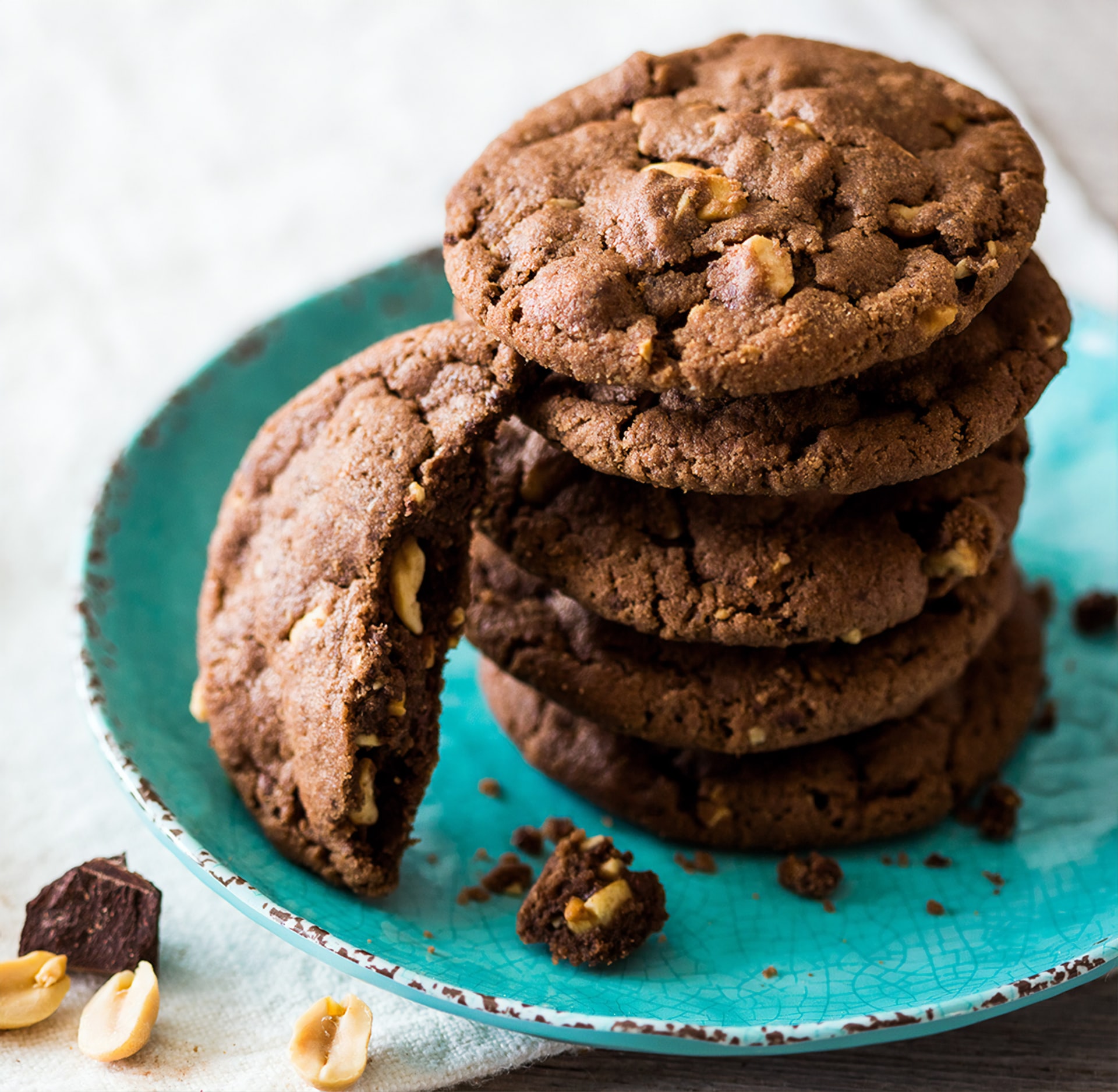 by Jassica Mendez
If you're looking for some healthy yet delicious cookie recipes, you've come to the right place! Cookies are an all-time favorite food for many people. After all, we all need a bit of extra energy or a comforting snack from time to time. These tasty treats come in a lot of flavors and variations. Not to mention that making them doesn't require a lot of time and effort. But what about health and fitness? Classic cookie recipes often contain a lot of calories and ingredients that are not beneficial to your overall health. And the first such ingredient that comes to mind is sugar. Luckily, they can be as tasty without it. Here are some excellent sugar-free cookie recipes!
Is white sugar really bad for health?
A short and simple answer is yes. While it adds that sweet, delicious taste we all love, more and more studies show that it is very detrimental to our health. Opinions range widely – from calling it the 'white poison' to thinking a moderate use is okay. However, its consumption is certainly linked to many health conditions. Apart from negatively affecting our immune system, it is also connected to obesity, diabetes, and heart diseases.
Luckily, cookies can be as delicious without sugar. So, without further ado, here are five delightful sugar-free cookie recipes!
Pistachio Shortbread
If you're looking to renew your vow to be healthy, this lovely dessert is a great choice. These keto, low-carb cookies are perfect when you're craving something sweet and healthy!
Ingredients:
3/4 cup almond flour
1/4 cup melted butter
1/4 cup and 3tbsp. oat fiber
5 tbsp. granulated sweetener
5 tbsp. chopped roasted salted pistachios
1/4 tsp. gum thickener
1/2 tsp. baking powder
1 large egg
1tsp. vanilla extract
Instructions:
First, in a small bowl, sift all the dry ingredients together. Then, mix the melted butter, half of the dry ingredients, and vanilla in a large bowl with an electric mixer. Mix in the egg, then the other half of the dry ingredients, and fold in pistachios. Roll the dough into a 5″ long and 2″ wide tube.
The dough needs to spend about 30 minutes in the freezer, so roll it up into the parchment paper and leave it there. Once it's out, put it on a cutting board and cut it into 1/3″ rounds. Bake them in the preheated oven for about 10 minutes. Leave them to cool a bit (for at least 20 minutes), and they're ready for tasting!
Sugar-free Chocolate Chip Cookies
Is there anyone who doesn't enjoy a bite of chocolate now and then? If that's the case with you, this is one of the best sugar-free cookie recipes for you.
Ingredients:
4 tbsp. butter
3 tbsp. grounded flaxmeal
1 1/2 cup almond flour
1/2 cup powdered sweetener
3 tbsp. water
1/2 cup sugar-free chocolate chips
1/2 tbsp. baking soda
a pinch of salt
Instructions:
Preheat your oven and line a baking tray with baking paper. If you're using granulated sweetener, mix it in a blender until it's powdered. Then, combine butter and sweetener in a large bowl. Add other ingredients – flour, flax, water, and baking soda. Stir them together until you get even dough. Lastly, fold in chocolate chips, so they're evenly distributed throughout.
Form the dough into cookies and place them into the baking tray. Bake them in the preheated oven (325F) for about 15-20 minutes, depending on how you like them. Leave them to cool for about 10 minutes, and Voila! Your delicious chocolate chip cookies are ready!
Keto Breakfast Cookies
If you need some fresh breakfast ideas, this keto sugar-free cookie recipe is an ideal solution.
Ingredients:
2 tbsp. coconut flour
1 1/2 cup almond flour
2/3 cup granulated sweetener
1/2 cup melted butter
1/2 cup sliced almonds
2 large eggs
1/2 cup shelled hemp seeds
1tsp. vanilla
1/2 tsp. kosher salt
1 tsp. baking powder
Instructions:
Flatten them with your fingers and place them into the baking tray. After that, bake them in the oven until the bottom turns golden brown (for about 13 minutes). Finally, let them cool down completely and enjoy your delicious breakfast!
Almond Crescent Cookies
If you're looking for an all-around delicious and healthy cookie recipe, you should try almond crescent cookies. Not only are they sugar-free and delicious, but they also contain one of the high-fiber foods – almonds! High-fiber foods such as nuts, berries, and apples will work wonders for your digestive tract. Plus, they can reduce the risk of obesity, heart disease, and diabetes. So, if you want to eat more fiber, you can start with making these cookies!
Caption: You can use fiber-high foods in many recipes – including cookies!
Alt.tag: berries and nuts are very healthy
Ingredients:
3 3/4 almond flour
1/2 coconut flour
1 cup softened butter
1 1/4 cup granulated sweetener
1/4 tsp salt
1 1/2 tsp almond extract
1 tsp vanilla extract
powdered sweetener for coating
sliced almonds for coating (about one cup)
Instructions:
Beat butter, salt, and sweetener in a bowl until it all blends nicely. Then add extracts and beat them well. After that, add all the other ingredients and blend them all thoroughly. Form the logs about 3″ long and roll them in the sliced almonds. Shape the logs into crescents and bake them for about 10-15 minutes in a preheated oven (350F). When they cool down, sprinkle them with powdered sweetener and enjoy these tasty high-fiber cookies!
Oatmeal Sugar-Free Cookies
If you enjoy oatmeal breakfast, these cookies are a perfect variation for you. Apart from the fact they're delicious, they're also diabetes-friendly and easy to make.
Ingredients:
4 oz unsalted softened butter
1 cup almond flour
1/2 tsp vanilla extract
1/3 cup sweetener
2 tbsp. oat fiber
2 tsp. beef gelatin
1 large egg
1 1/2 cup sliced almonds
3/4 tsp. cinnamon
1/4 tsp. salt
1/4 tsp. baking soda
Instructions:
Firstly, cream the butter, sweetener, and vanilla extract. Then, add all the other ingredients and beat them well together. Add an egg into it and combine it all well. After that, fold in sliced almonds and shape the dough into cookies. Bake them in the preheated oven for 10-15 minutes. Finally, let them cool completely, and they're ready for tasting!
Combine healthy and tasty and try out these wonderful cookie recipes.
I hope you'll enjoy these sugar-free cookie recipes. Not only are they delicious and indulgent, but also healthy and diabetes-friendly. Since they're all sugar-free and low on carbs, they're a great choice whether you want to improve your diet or enjoy the taste. These lovely recipes will deliver all the taste while at the same time leaving your health intact!