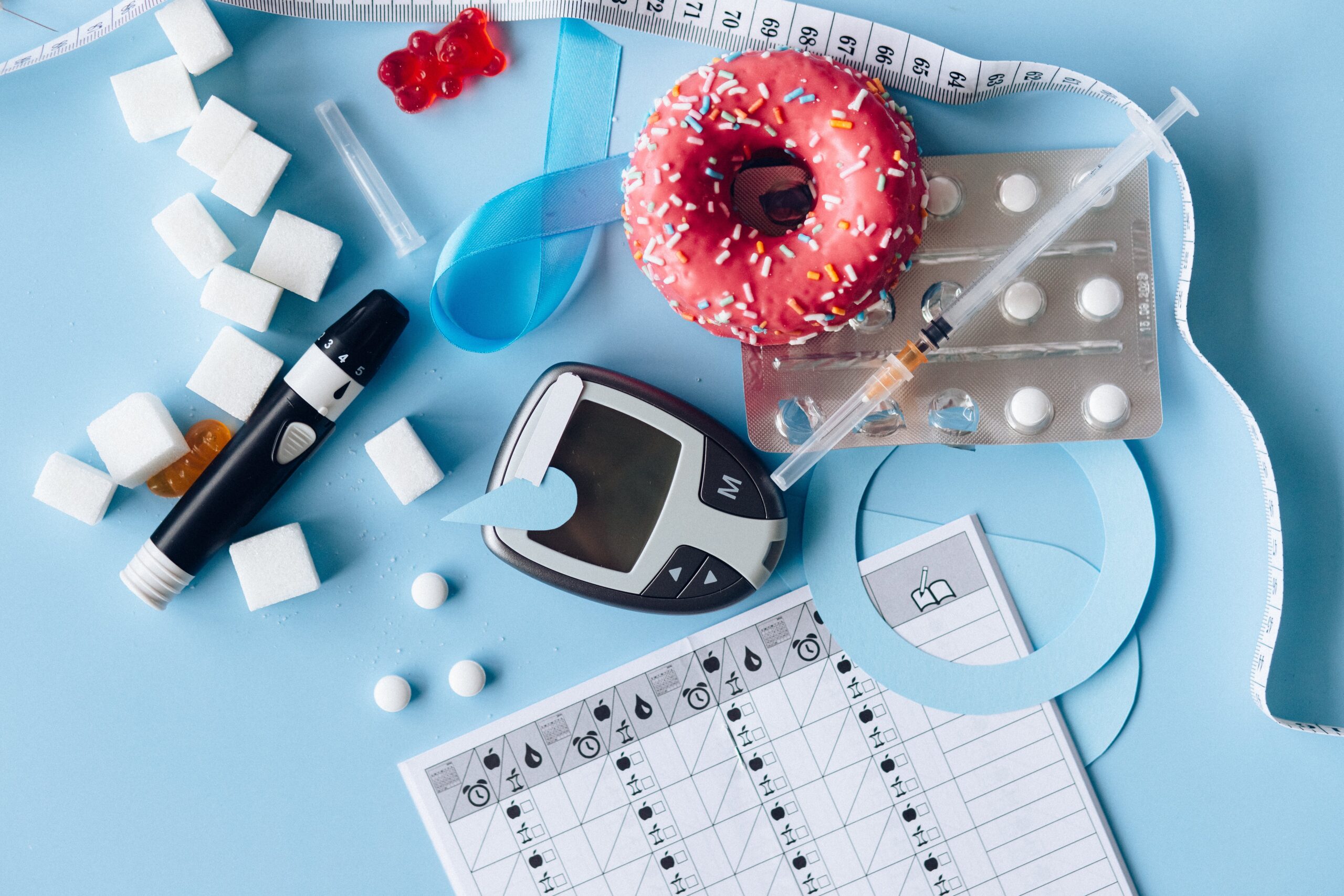 Passing the holiday season while managing diabetes might seem daunting, yet it is entirely possible with the right approach. The abundance of festive meals and sweet treats can make it challenging to maintain steady blood sugar levels. However, with careful planning and mindful choices, you can fully participate in the joyous celebrations. This blog post will equip you with strategies and tips for balancing diabetes management and holiday indulgences. We will cover everything from making smarter food choices to staying active and handling holiday gatherings.
Diabetes and Holiday Eating Challenges
The holiday season often heralds joy and celebration. Yet, for those managing diabetes, it signals caution. Festive feasts tempt us at every turn. Sugary treats, high-carb dishes, and lavish spreads may become overwhelming obstacles. Yet, awareness and preparation can guide our choices. Being mindful of what's on our plate can be the difference.
On top of the usual holiday challenges, some may face the added stress of moving during the holidays. Relocating to a new city can disrupt diabetes care routines. Therefore, having access to medications and healthy food options becomes crucial, and planning becomes your best ally. So, prioritize setting up your new healthcare team and locating nearby grocery stores with healthy options as soon as you reach your new home.
Tips for Successful Holiday Feasting
Those managing diabetes during the holidays must balance celebrating and maintaining their health. Below are tips to help you balance festive feasting successfully.
Pre-Meal Planning and Preparation
To begin crafting your holiday menu, research recipes that are not only mouth-watering and delicious but also align with low-glycemic dietary needs, ensuring they are friendly for those managing diabetes. Strive to curate a balanced and diverse selection of dishes, incorporating various nutrients to cater to your body's needs. This approach empowers you to relish the holiday celebrations without feeling restricted.
Portion Control and Mindful Eating
Choosing smaller plates is a strategic move that can significantly aid in managing portion sizes during festive meals. This visual trick helps in creating the illusion of a full plate, making smaller servings appear more substantial. As you go through the holiday feast, make a conscious effort to truly savor each bite, immersing yourself in the flavors and textures of the food. Eating slowly not only enhances your dining experience but also plays a crucial role in aiding digestion. This practice allows your body adequate time to signal fullness, ultimately helping to prevent overindulgence.
Smart Swaps and Alternatives
Opting for whole grains over refined grains is a wise choice, especially for those managing diabetes, as whole grains generally have a lower glycemic index and provide more nutrients and fiber. That aids in maintaining balanced blood sugar levels and contributes to fullness and satisfaction after meals. In addition to choosing the right carbohydrates, prioritize lean proteins such as chicken, fish, or legumes. These provide essential amino acids without excess saturated fats. Including healthy fats from sources like avocados, nuts, and olive oil can further enhance your meal. These fats slow down the absorption of carbohydrates, contributing to steadier blood sugar levels and overall better blood sugar control.
Delightful Diabetic-friendly Desserts
Indulge in diabetic-friendly desserts that delight the senses and keep blood sugar levels in check. Experiment with sugar substitutes like stevia in your baked dishes. Try fruit-based desserts for a naturally sweet treat. Berries, apples, and pears offer fiber and sweetness without a sugar spike. Make a fruit salad or bake a fruit crisp using oats and nuts for the topping.
Explore recipes that use almond or coconut flour instead of regular flour. These options have fewer carbs and a lower glycemic index. Consider a flourless chocolate cake or almond-based cookies. Use spices like cinnamon or nutmeg to enhance sweetness without added sugar. These spices bring warmth and complexity to your dessert.
Cheers to Wise Beverage Choices
To enjoy holiday festivities while managing diabetes requires mindful beverage choices. Start by primarily choosing water, an excellent option to stay hydrated without affecting blood sugar levels. Herbal teas serve as another great alternative, offering flavor without added sugars.
Be cautious of sugary drinks, as they can quickly spike blood sugar. If you enjoy alcohol, moderation is key. Limiting your intake is vital for maintaining stable glucose levels. Opt for light beer or wine over cocktails with high sugar content. If spirits are your preference, pair them with sugar-free mixers. Keep track of what you drink and balance your alcohol intake with plenty of water. This approach ensures you stay well-hydrated and supports overall health.
Keeping Active Amidst the Festivities
Holidays often entail festive feasts and prolonged sitting. Keeping active during these times is essential. So, how can we achieve this balance?
First, prioritize short breaks. Stand up, stretch, or even take a brief walk. These small actions re-energize the body. Next, incorporate playful activities. Think about dance-offs or charades, which involve both fun and movement. Even post-meal strolls can work wonders. Walking aids digestion and offers an opportunity to engage in light physical activity. Finally, use chores as a mini workout. Setting the table or washing dishes? Turn them into calorie-burning tasks. In essence, blending festivity with activity makes holidays both joyful and healthy.
Final Thoughts
Embarking on the festive season while managing diabetes might seem daunting, yet with the right strategies, you can fully partake in joyful holiday meals. Opt for whole grains, lean proteins, and healthy fats to support stable blood sugar levels. Smaller plates can aid in portion control, and slowly eating helps digestion, not to mention that planning and mindfulness are key. Enjoy the holidays, prioritize your health, and celebrate with care. With these tips, you can enjoy holiday feasts confidently and healthfully.