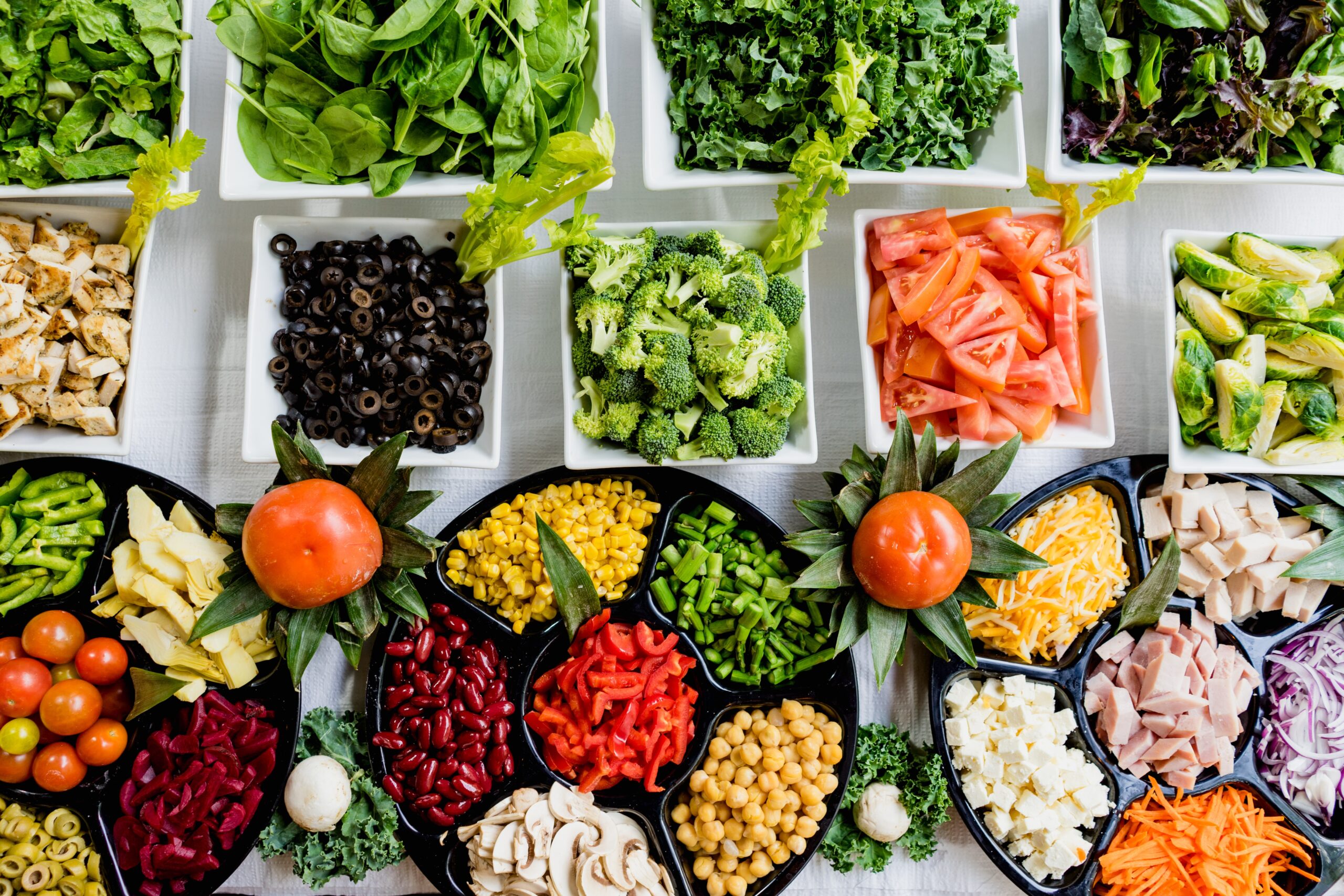 Guest post by Jassica Mendez
One of the biggest challenges for parents is making sure their kids have a healthy diet. And it's becoming increasingly difficult with all the junk food advertising bombarding us. Not to mention the hectic lifestyle many parents have nowadays that can affect kids' diets. Lack of time and stress make it easier to order takeout than to plan a meal. However, all is not lost. There are ways to encourage your kids to eat healthy that you might not know. Therefore, we dedicated this article to eating healthy and making kids embrace healthy foods. Continue reading to see how easy it can be to improve your children's nutrition with a few simple changes.
What is a healthy diet?
A healthy diet means that your children will benefit from all the nutrients they need for growth. It will aid in their development, keep them healthy, and improve the quality of their sleep. And the sooner you can incorporate healthy foods into your children's diet, the sooner you will be able to see the results. Your children will develop a healthy relationship with food and can even begin to appreciate and prefer it, especially if the food is prepared at home and shared with the entire family during meals.
But what exactly should a healthy diet contain?
Here is a list of types of food that you should incorporate into your child's diet:
Fruits and vegetables – the aim is to have five portions a day.
Dairy or dairy substitutes – they should consume them every day.
Meat or fish – you can also include it in the daily menu.
Legumes – beans or lentils, for example, can also be included in the daily menu.
Rice, pasta, or potatoes – you should create the main meals based on these ingredients.
How to incorporate good foods into your child's diet?
1.   Talk Openly With Your Kids About Healthy Eating
The easiest way to encourage your kids to eat healthy is to make them interested in healthy food. The first step would be to talk to them openly about healthy eating. Explain to them why some foods are good and why others are not. Also, be patient, let them ask all the questions, and answer sincerely. You will notice that if you're honest and upfront, they'll start initiating conversations. And when they do, the path is open. They'll soon begin to question if one food or another is good for them and if they should eat it.
2.   Get Your Kids Involved In Preparing Meals
When your kids get involved in family tasks, they feel important and appreciated. One of those tasks can be preparing a meal for the whole family, or preparing their plate as they wish. Just give them the ingredients and let them choose how they will arrange them on the plate. Also, you can prepare a yummy and healthy dessert together. You can make some sugar-free cookies, for example, that the entire family will enjoy. Talk to your kids about the ingredients and why you're using them while you're cooking. In addition, find age-appropriate tasks that they can do. Measuring the ingredients, mixing them, or shaping the cookies, are good examples. These are also great ways to teach kids how they can play with food in a good way.
3. Introduce New Foods Gradually
If you wish to change your children's eating habits, you won't be able to do it overnight. One of the first rules for encouraging your kids to eat healthy is to use moderation. Don't force new foods on your kids constantly, and don't expect them to embrace them immediately. Instead, try to add one new ingredient once a week, for instance, by adding it to something they like. It will be easier for children to accept it if you put it alongside something they already love eating. If your kids like pasta, you can make them some healthy pasta primavera. Add some of the ingredients they already like, but also add one new one. After they eat, point out that they have eaten that ingredient and ask for their opinion of it. If they like it, you can add a new one the next time you prepare it.
4.   Stock Up On Healthy Foods
One of the reasons kids tend to have bad eating habits is diversity. Don't get us wrong; food variety is good, but not when it comes to picking bad foods over healthy ones. So, when it comes to making a decision, make sure your children have a choice between two good products. Cut down on junk food and stock up on healthy foods. Have fruit available all the time and plenty of healthy snacks. This will make it easier for you to control your children's diet, even in non-typical situations like a move. Because relocations can be a bit frustrating, your eating habits can suffer during this process. However, if you plan ahead, you can find the best solution for the moving day meals. And if you only have healthy goods on hand, you will ensure that your family will stay healthy. So take your time and try to plan each meal before, during, and after the relocation. It might be a bit time-consuming, but as we all know, health comes first.
5.   Lead By Example
Kids will always look up to their parents. And if they see a food habit repeated, they will adopt it. So to encourage your kids to eat healthy, be careful what message your eating habits are sending. If kids constantly see you eating chocolate or chips, don't expect them to accept eating their vegetables. But if they see you eating fruits and vegetables all the time, they will want to do the same. Also, teach your children to eat when they are hungry and stop when they are full. You can do this by serving smaller portions on their plates and not forcing them to eat all the food if they don't want to. Never encourage overeating and try to set a good example once more.
6.   Highlight The Importance Of Breakfast
Kids that have a healthy breakfast are usually in a better mood, have improved memory, and have lots of energy. Therefore, educate your kids about the importance of a healthy breakfast by making it fun. Offer them healthy food accompanied by a low-sugar treat. For example, you can make some hard-boiled eggs and pair them with their favorite cereal and an apple. Or, you can make breakfast burritos with scrambled eggs and cheese and add leftover oatmeal muffins as a snack. They will be more open to accepting healthy food if there is a treat waiting at the end.
In Conclusion
Knowing how to encourage your kids to eat healthy may seem more complicated than it is. You just need to be patient and, from time to time, accept small defeats. Instead of initiating stressful food battles, you need to realize that what your kids eat over time is more important than having a snack once in a while. After all, eating some popcorn during a movie or enjoying some chocolate now and then are everyone's small pleasures in life. So don't be too hard on yourself or your kids, as long as you manage to balance these minor escapades with a healthy diet.
Meta Description: If you want to know how to encourage your kids to eat healthy, make sure to read our article on the subject and use the solutions we found.