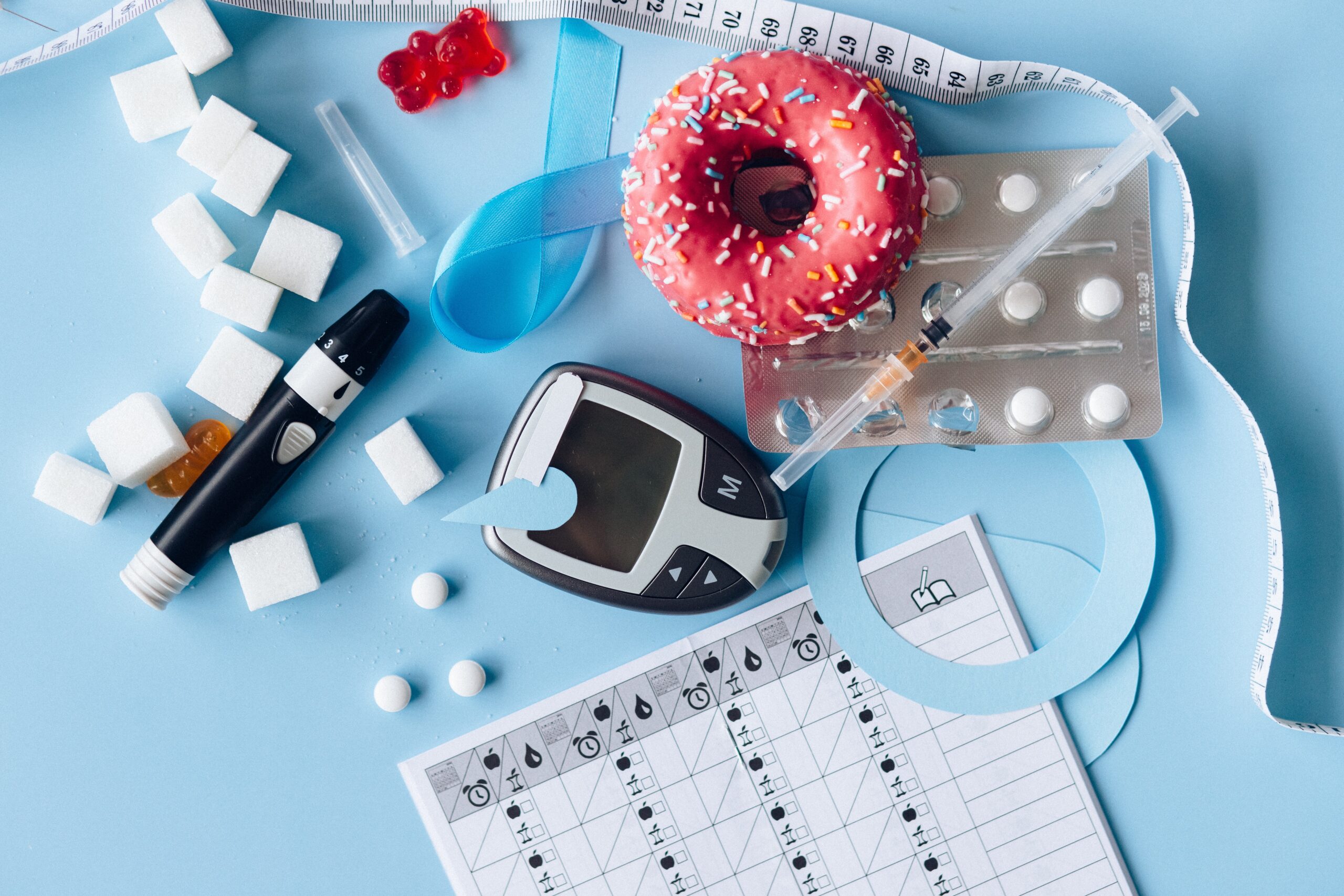 Guest post by Jassica Mendez
Diabetes is, unfortunately, a pretty common disease. As a result, there is a lot of available information about it. However, there are also many myths circling diabetes. That's why distinguishing myths from facts is crucial for both diabetes patients and those around them. People with diabetes need to identify the facts in order to properly manage the condition. On the other hand, the people around them should be aware of these myths to provide adequate assistance if ever needed. Since so much information about diabetes is available, sometimes it's hard to differentiate fact from fiction. So, let's talk about the most common diabetes myths you should stop believing.
#1 Diabetes Is Contagious
This is probably the most common diabetes myth out there. However, this is far from the truth. Diabetes is a non-contagious disease! It can't be transmitted through blood, touching, or sneezing. So, if you know someone who has diabetes, they can't infect you. The only way diabetes can be transmitted is through genetics. For example, parents can pass this condition to their children. However, if your parents have diabetes, it doesn't necessarily mean you'll have it too.
#2 People With Diabetes Can't Eat Any Sweets
Another one of the common diabetes myths circling is that people who have diabetes can't eat any sweets. While sweets in large quantities can be harmful, it's not true that those with diabetes can't eat them at all. After all, too many sweets isn't good for anyone. For example, it can be hard for those with type 2 diabetes to control blood sugar levels and even their weight. However, that doesn't mean they have to fully stay off sweets. With a balanced intake, everything can be properly controlled. So, make sure to always have a healthier alternative to avoid going overboard.

No, eating too much sugar is not the reason someone has diabetes, and yes – people with diabetes can eat sweets.
#3 People With Diabetes Need A Special Diet
Having diabetes doesn't mean you have to cut out foods from your diet. In fact, people with diabetes should have the same type of diet as everyone else – a healthy and balanced one. Making healthy choices like this will help improve your metabolism and, thus, keep your condition under control. That's why you need to choose metabolism-boosting foods like fruit and vegetables but also fish, eggs, low-fat dairy, beans, pulses, and lean meat. Eating these foods will ensure you get enough calcium and iron throughout the diet.
Additionally, avoid having sugar, fat, and salt-rich foods every day. Instead, make healthier substitutions. Avoid sugary drinks since the sugar they contain is absorbed more quickly by the body. Furthermore, when cooking, use unsaturated fats instead of saturated ones. As you can see, not being able to eat regular foods is just another one of the common diabetes myths.
#4 Diabetes Is Caused By Eating Too Much Sugar
There are two types of diabetes – 1 and 2, and neither one of them is caused by eating too much sugar. Type 1 diabetes results from destroyed cells in the pancreas that produce insulin. Therefore, it can't be a result of a poor diet or lifestyle choices.
Furthermore, even though type 2 diabetes is common among obese people, you can't say that it's caused by eating too much sugar. Yes, a diet rich in sugar is often a high-calorie diet, which can lead to obesity. However, obesity isn't the only factor that causes diabetes, although it can increase its chances.
#5 Type 2 Diabetes Is The 'Mild One'
This is one of the most commonly circulated diabetes misconceptions, yet it is obviously false. The fact is that there is no such thing as a mild form of diabetes, even if it doesn't require medication to control it. The truth is, if type 2 diabetes is not adequately managed, it can lead to significant (even life-threatening) consequences such as blindness and amputation, as well as a greater risk of heart attack and stroke. Although good diabetes management can lower the likelihood of complications, this does not negate the fact that diabetes is a serious condition.
#6 People With Diabetes Should Avoid Exercising 
This is one of the diabetes myths that several well-known athletes have debunked. People with diabetes can and should exercise in order to ensure a healthy lifestyle.
Many people also think that only overweight and obese people with diabetes can benefit from exercising. However, that's false as well. Regardless of your fat mass, any physical activity is beneficial to a person with diabetes. Exercise, such as walking, aids insulin's ability to fulfill its function more effectively. As a result, physical activity is crucial for optimizing blood sugar regulation.
Fortunately, there are many great exercises for people with diabetes, and with the help of a personal trainer, they can create an appropriate workout program that will help them lead a more healthy lifestyle and control their condition.
#7 People With Diabetes Can't Drink Alcohol
It is still acceptable to consume alcohol if you have diabetes, but you should limit yourself to no more than 14 units per week. Just make sure you have a few alcohol-free days during the week if you do drink.
If you're attempting to lose weight, keep in mind that alcohol can increase your calorie intake while boosting your hunger and decreasing your inhibitions, making it more challenging to stick to a healthy diet.
If you use certain diabetic treatments (insulin or sulfonylureas), you're more likely to get a hypo if you consume alcohol. This impact can last up to 24 hours after you've had alcohol, so make sure you're prepared and that those around you are aware of it.
#8 All Overweight People Get Diabetes
Although excess weight can increase the chances of getting diabetes, it's false to assume that all overweight or obese people have it. This condition isn't related to weight mass, at least not only to this. Actually, about 20% of people with type 2 diabetes are not overweight. And this is not a low percentage. Therefore, this is just another common diabetes myth that needs to be debunked.
#9 Certain Herbs Can Cure Diabetes
No, hibiscus leaves, cinnamon, turmeric, or any other herb cannot help you cure diabetes. In reality, there is no such thing as a spice or herb that can magically heal diabetes. Although certain herbs and foods can help people with type 2 diabetes improve their insulin sensitivity or resistance, they can't eliminate the illness. Diabetes is not curable; it's a life-long disease that you can keep under control with a healthy diet and/or medication. Therefore, this goes on the list of the most common diabetes myths you should stop believing!
Conclusion
Unfortunately, you probably heard about these common diabetes myths. And maybe you believed some of them are true. It's time to change those beliefs and educate yourself about this condition. As you can see, people with diabetes can lead a normal healthy life with the help of a proper diet and/or medication. They don't have to avoid eating certain foods and sweets; they just have to find balance. Fortunately, that's not a hard thing to do. So, now that you got all the facts straight, it's time to share them with others!