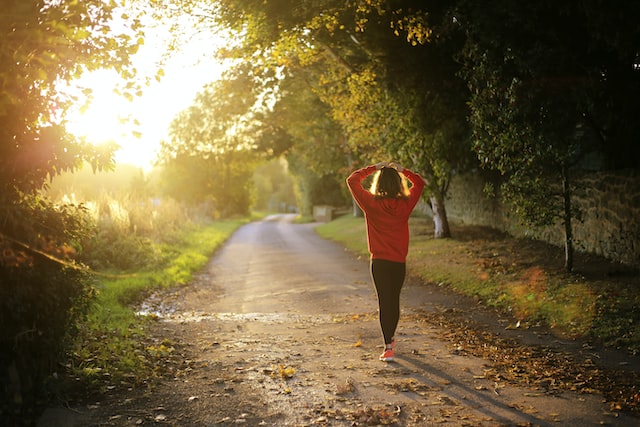 By Jassica Mendez
How does stress impact diabetes? Stress is something that many of us experience at some point in our lives. It can be caused by several things, including work, family issues, money problems, etc. When we are stressed out, our bodies react with a surge of hormones.
The Impact of Stress on Diabetes
When it comes to diabetes, stress can affect your blood sugar levels by causing changes in the way your body processes insulin. Insulin is the hormone that helps control blood sugar levels. When you're under stress, your body releases other hormones called catecholamines (adrenaline and noradrenaline) which increase blood glucose levels by encouraging insulin resistance or reducing sensitivity to insulin's effects on cells throughout the body. This condition makes it harder for you to manage your diabetes effectively and trigger complications such as eye damage due to high blood pressure; one of the most common complications associated with diabetes mellitus type 2 (DM2).
How Stress Affects Blood Sugar Control
Stress can have a big impact on blood sugar control, making it harder to manage your diabetes effectively. Stress can make you skip meals, overeat, or eat unhealthy foods. This can lead to weight gain and, in turn, increase your risk of developing diabetes-related complications. Stress may also cause you to feel unmotivated or fatigued while doing simple tasks such as taking your medication or going for a walk–and this will impact how well you manage your blood sugar levels.
Stress May Increase the Risk of Developing Type 2 Diabetes
Chronic stress may increase your risk of developing type 2 diabetes. According to some studies, the stress hormone cortisol may play a role in developing type 2 diabetes. Cortisol helps your body respond to stress by increasing blood sugar levels and releasing fat from storage sites to provide energy for running away or fighting against danger. But when cortisol levels remain high over time, they may cause damage to your pancreas which can lead to insulin resistance.
Stress Can Make it Harder to Manage Diabetes Effectively
If you already have Type 2 diabetes, stress can make it harder to manage your diabetes effectively. Stress may cause you to get less sleep, miss a dose of medication, and exercise less. This can result in high blood sugar (hyperglycemia). If this happens regularly, it can lead to long-term complications such as heart disease or nerve damage.
In situations like moving to a new home, the impact of stress on diabetes can be very obvious. For people with diabetes, dealing with stress when moving can be emotionally and physically demanding. Luckily, there are many ways to reduce stress during this time, and one of them is to start making plans early on.
Taking steps to manage stress can help promote good health and healthy habits.
Stress is a common trigger for unhealthy habits, such as poor eating and sleeping, smoking, alcohol and drug use, and lack of exercise. Stress can also cause you to be less active in general.
Managing Stress and Diabetes Through Exercise
Exercise is a great way to manage stress and improve your overall health. It can help you sleep better, lose weight, and even manage your diabetes.
If you're not exercising regularly, start small by doing something daily. You can try walking around the block for five minutes or taking the stairs instead of the elevator at work. Combine this habit with some healthy snacks, and you'll be on a good track to managing diabetes. You don't have to spend hours at the gym; even small amounts of activity add up over time!
Stress Can Trigger Diabetes-Related Complications
Stress can trigger diabetes-related complications. When stressed, your body releases the stress hormones cortisol and adrenaline. These stress hormones cause the release of sugar into your bloodstream, which can lead to high blood sugar levels. Your pancreas may produce more insulin than it normally would, resulting in low blood sugar (hypoglycemia). Hypoglycemia can cause dizziness, shakiness, and fatigue, making it difficult to do daily activities such as exercise or work on a computer without feeling tired after only 15 minutes of activity.
The more often this happens over time, the more likely it will become difficult for your body to manage its blood sugar levels appropriately when under stress again in future situations where those same hormones are released. Studies show that chronic stress may not only increase your risk of developing type 2 diabetes, it can also increase your risk of developing heart disease and depression.
When you're feeling stressed or anxious about something that's going on in your life, it can be tempting to turn to substances like food or alcohol for comfort. In fact, research has shown that stress promotes overeating. When stressed about something else happening in our lives, we tend not only to eat more but also to choose higher-calorie foods over healthier options. Stress can be a significant trigger in this situation, but there are ways you can minimize it and keep it under control. Keep in mind that healthy alternatives to sugar (like fruit and organic sweets) could help with the cravings.
Conclusion
What you'll need to do is get more information about diabetes and learn how to live with it. The bottom line is that stress can be a major factor in managing diabetes. It's important to understand the impact of stress on diabetes and what types of stressors affect you, and how they affect your body, so you can take steps to manage them. The best way to do this is by practicing mindfulness techniques, like meditation or yoga, which have been shown time and again as
effective ways to reduce anxiety levels without being dependent on drugs or alcohol.